With the Step Challenge, you give fitness and lots of exercise in the run-up to Christmas.
Your personal gifts with photos, texts, videos, vouchers, voice messages and step challenge show how much you value a loved one.
Lots of conversation and daily emotional moments by achieving the daily steps and your surprises behind each calendar door.
You have the wonderful opportunity to surprise someone with your personal content and challenge them to daily exercise.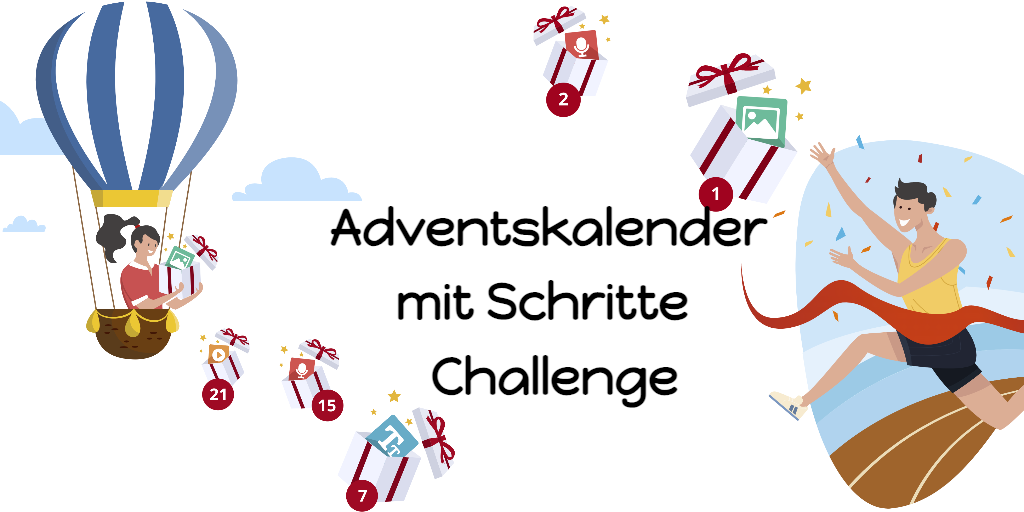 Your personal content for the 24 days can be photos, texts, videos or voice messages. You probably already have someone in mind who you would like to make happy. They should have a fitness tracker (Garmin, Fitbit or Polar) or a smartphone to record daily steps.
You have the choice of giving the person the task of walking 3,000, 6,000 or 10,000 steps a day to open your daily surprises. Only if he manages it, he will receive a message from us and can open his calendar door. It's going to be a busy and exciting time before Christmas, and you're sure to drop the pounds before then.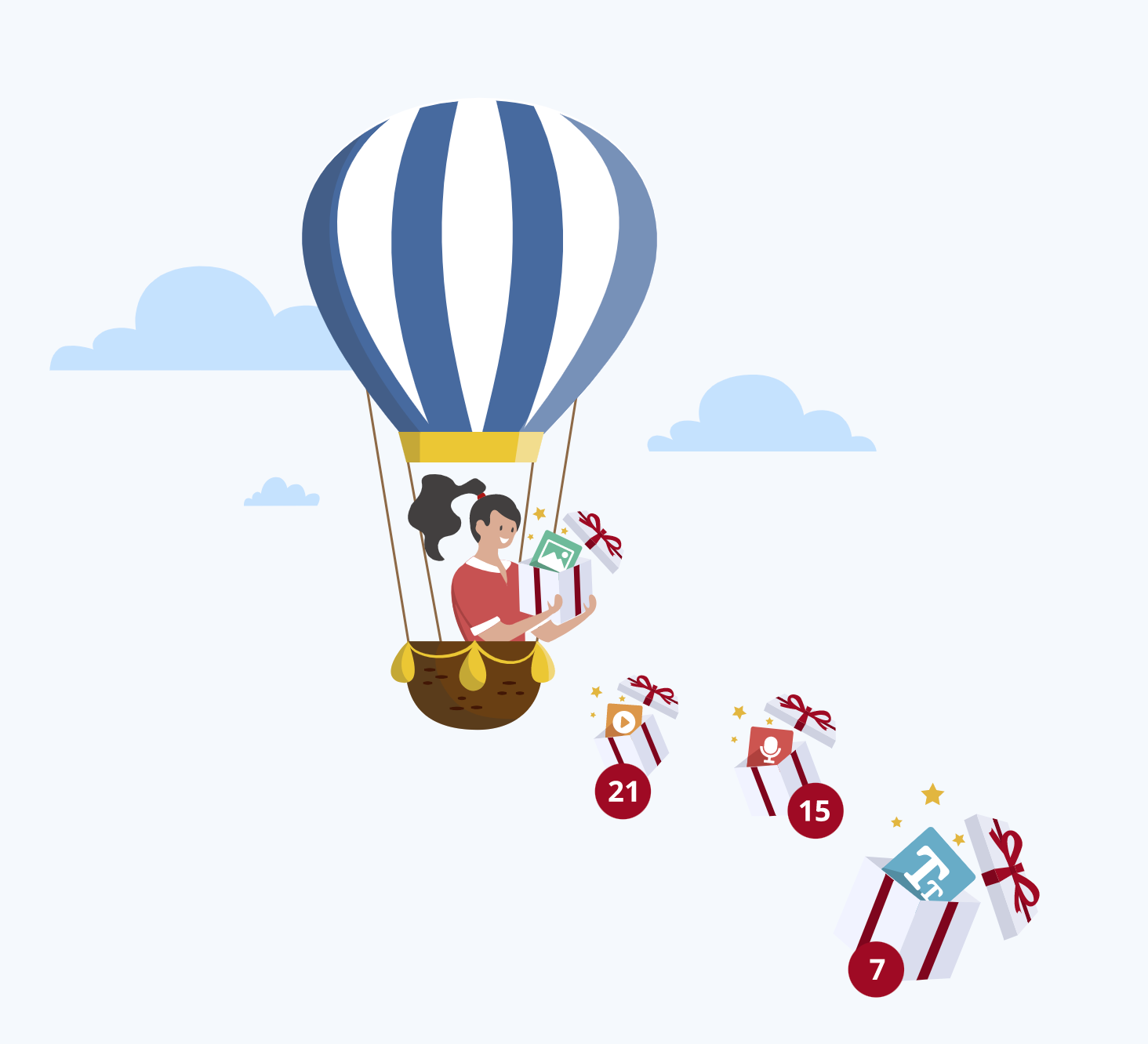 By the way, you don't have to fill all the doors with your gifts straight away. You can also do this one day before the respective Advent calendar day.
After you have invited someone to your advent calendar, we take care of everything for you and you don't have to worry about anything.
Of course, you will receive a daily message if the steps have been completed. And if you want, you can fill the Advent doors with your gifts right away.